Better hearing and a better quality of life can be yours for many years with the help of the right hearing professional. At Home Audiology Services P.C., we pride ourselves on developing long-term relationships with our patients. Relationships based on unsurpassed personal service that begins the first time you walk through our doors and continues long after your initial appointment.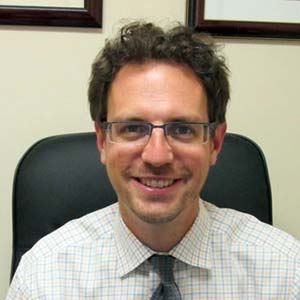 Christopher Beuhler Au.D., F-AAA, CCC-A
Doctor of Audiology
Christopher Beuhler is a Board Certifed Doctor of Audiology, FAAA, CCC-A, and loves to boogie board or go hiking when the opportunity presents itself. Known for his calming presence, his patients are comfortable addressing a difficult topic such as hearing loss. "One of the most rewarding aspects of my profession is the ability to make an immediate positive impact on a person's life when I can help them hear better." His patients appreciate the personalized treatment plan that is specific to them. After graduating with his MS in Audiology from Bloomsburg University of PA, Christopher worked at Brooklyn Hospital Speech and Hearing Center for 5 years and pursued private practice in Westhampton Beach, NY full time afterwards (10 years and counting). During his time at Brooklyn Hospital, he was able to complete his Doctor of Audiology degree from Salus University of PA.
A second office in Vergennes VT was opened on December 7, 2017 (long story) allowing Dr. Beuhler the opportunity to build a practice from the ground up (literally). "I'm excited because I have the resources to test the pediatric population (Visual Reinforcement Audiometry, Auditory Brainstem Testing), something I don't have in the other office. It really enhances the value the practice provides, since there is no gap in the age range of patients served".
Outside of work, there is no shortage of activity. His wife and son certainly keep him busy and living right in town in Vergennes offers plenty to do and you can walk there from the house in 10 minutes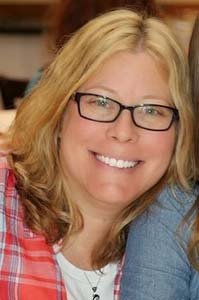 Jennifer DeCarlo
Office Manager
Jennifer DeCarlo joined Home Audiology Services in September 2013. She was previously employed at a primary care physician's office for 11 years. Her work experience is crucial with regards to operating the business on a day-to-day basis. Her knowledge of insurances, credentialing, billing, collection, denial appeals, and other pertinent issues has allowed her to transition into her new role as the office manager seamlessly; however, she did not stop there.  She also jumped at the chance to perform accounting duties, given her previous experience with accounting at another job.